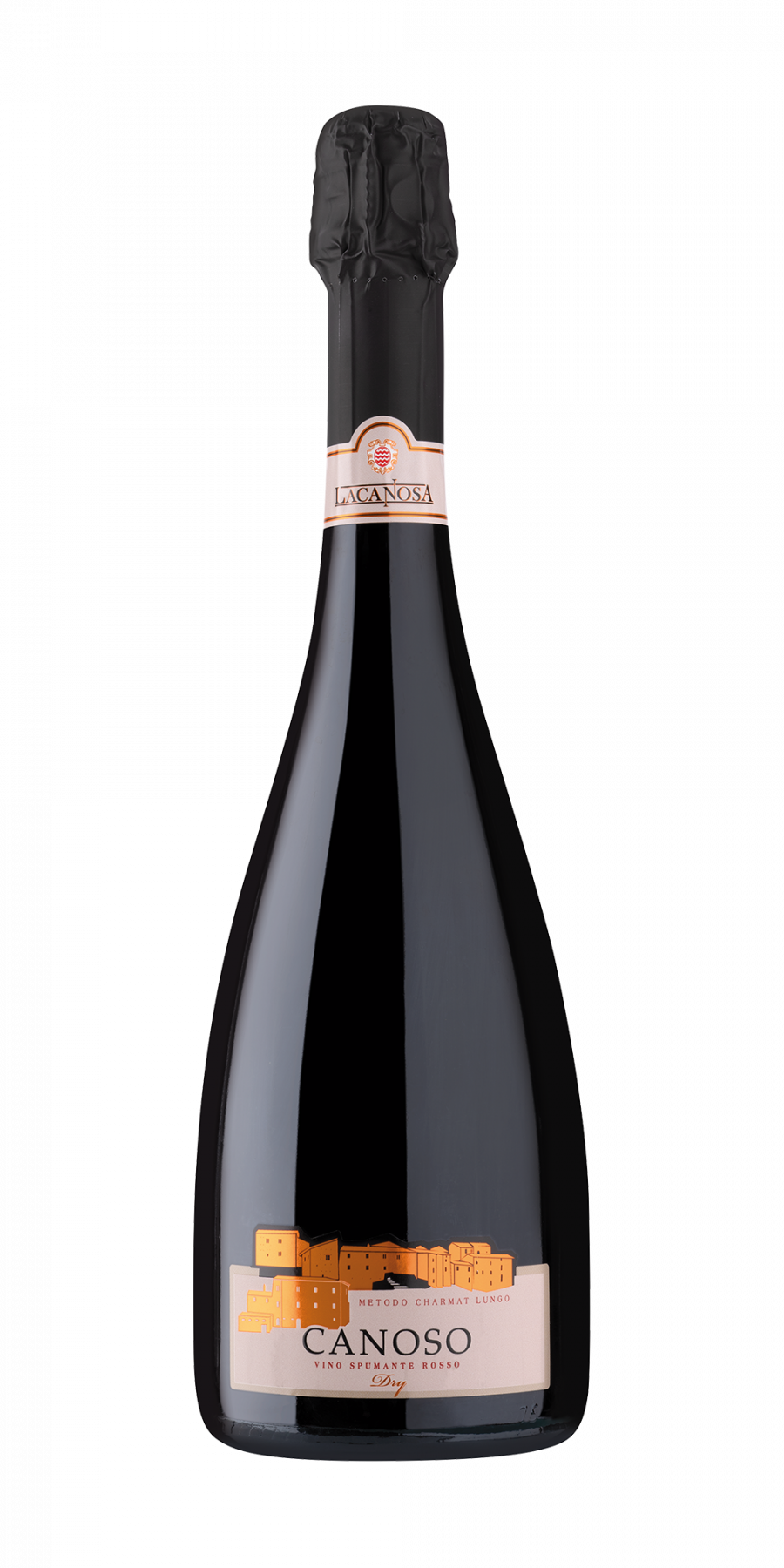 Canoso – Spumante Rosso Dry
€12.0000
GRAPE VARIETY: 100% Sangiovese.
VINEYARDS: From 350 to 550 meters above sea level, free-standing espalier system; 5,680 vines per hectare.
VINIFICATION: Delicate destemming and soft pressing with use of only free-run must, short maceration and draining. Slow fermentation at a temperature of 10° to 18° C.
SPARKLING PROCESS: Long Charmat method. With the second inoculation of two different select yeasts; fermented in steel for two days at 18° C., then progressively reduced to 12° C over the course of 60 days.
Frequent Batonnage to bring temperature to 0° C. At rest for another 30 days; subsequently, delicate filtering and then bottling.
AGING: Three months in bottle at 15° C. Slow fermentation at a temperature from 10° to 18° C.
TASTING NOTES: Color: ruby red. Aroma: fresh with intense red fruit notes.
FLAVOR:sweet and pleasantly tannic, intense with a lingering finish.
ALCOHOL CONTENT: From 12% to 13% IN VOL depending on the vintage.
SUGAR LEVEL: 32 grams per liter.
SERVING SUGGESTIONS: Excellent with cold cuts and aged cheeses, rich pasta dishes, cotechino sausage and lentils.
IDEAL SERVING TEMPERATURE: 6°- 8° C.
SHELF LIFE: Two years (preferably).
Awards

International Wine Challenge

International Wine Challenge - Bronze