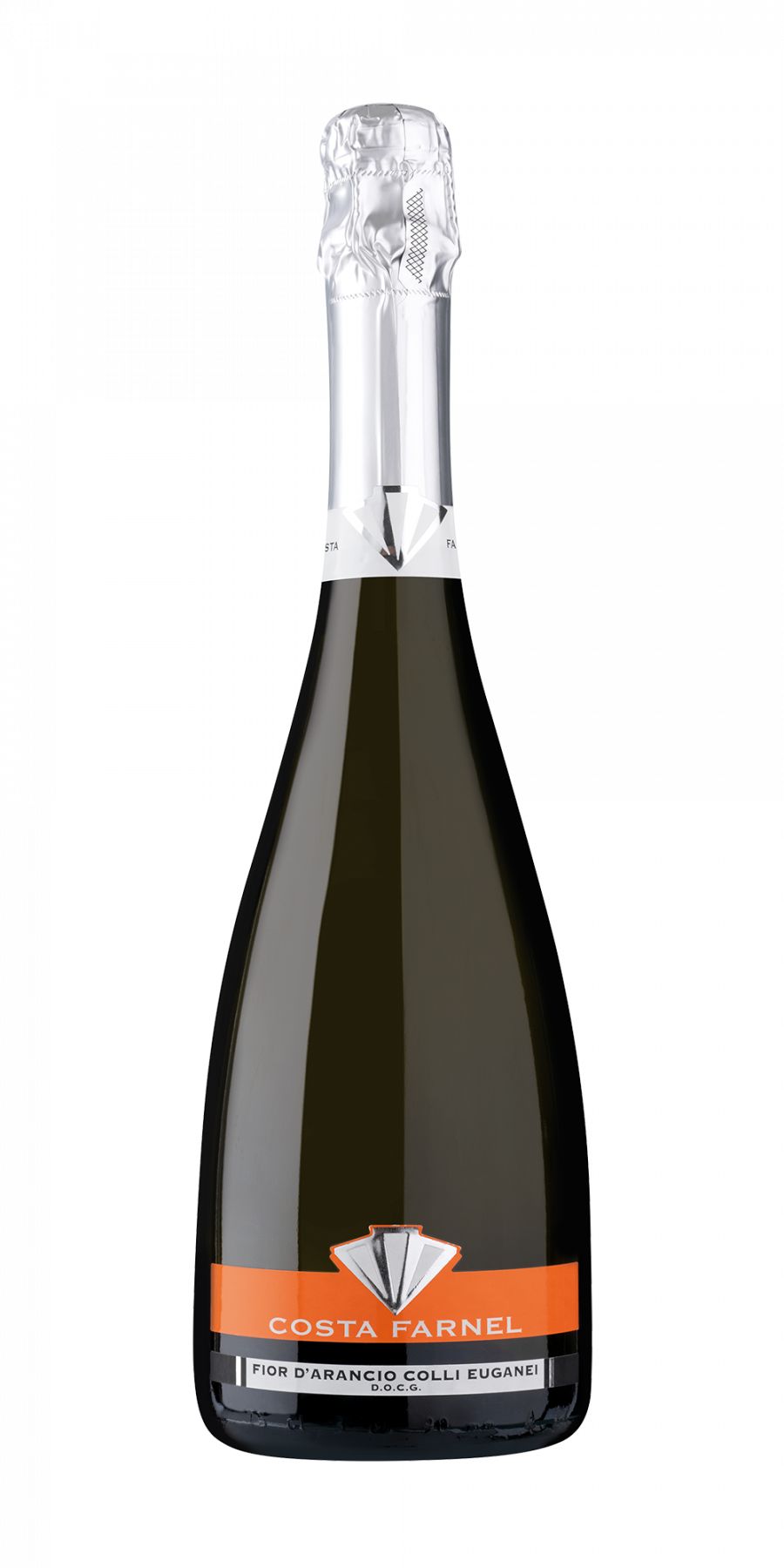 Fior d'Arancio Colli Euganei DOCG
€11.5000
The name (orange blossom) derives from the characteristic citrus note typical of the yellow muscat grape bred in singular volcanic soils of the Euganean Hills. Made from 100% yellow Muscat grapes, this sweet sparkling wine is created using the the Charmat Method with fermentation in autoclave using selected leaving agents. The must is fermented at 10 ° C up to the desired pressure and then left to stand for 15 days at -2 ° C. It has a sweet and persistent taste with intense aromatic aroma with immediate memories of orange and lemon.
GRAPE VARIETY: yellow Muscat 100%.
PRODUCTION AREA: Euganean Hills – Veneto Region.
TRAINING SYSTEM: Spurred cordon.
SOIL: Volcanic origin.
AVERAGE PRODUCTION: 70 q.li/ha.
CLIMATE: Cold winters with hot, dry and ventilateci summers. Good daily temperature ranges.
HARVESTING: By hand anticipateci with respect to the matura­tion in arder to ensure a good level of acidity.
VINIFICATION: The selected grapes harvested by hand are cooled at 0.5 °C and then pressed softly to exalt the fruity aroma at its best. The best quality must is then sent lor the secondary fermentation (prise de mousse).
FOAMING: Charmat Method, with re-fermentation carried out in an autoclave using selected leavening agents.  The must is then fermented at 10° C up to the desired pressure and then left to stand lor 15 days at – 2 °C.
TASTING NOTES: The colour is discharged yellow with greenish reflexes, with a fine and velvety perlage, sweet taste, aromatic and persistent. Intense and aromatic aroma with immediate reminiscences of orange and lemon.
PAIRING: Served at the end of a meal with fruit cakes and homemade dry biscuits.
SERVING TEMPERATURE: 6° – 8° C.
BOTTLE: 0,75 litres.